The feeling in the sound... It's gotta flow...
Riley Jordan is a singer songwriter with an lush musical style. Her lyrics weave stories and explore themes with honesty and warmth.  
As a live performer, Riley works with various guitars  and a stomp box.  Bigger productions feature harmonies and more percussion!
Riley's brand of artistry wraps a warm and shimmery voice around the stories of her life.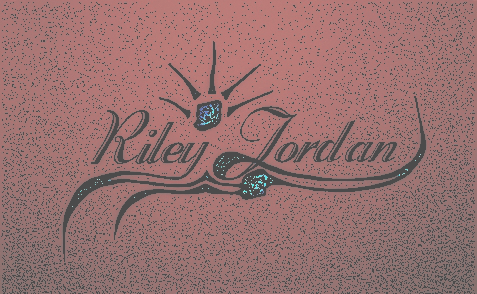 The Short Story….
Contemporary artist in an earthy lush style, Riley Jordan has honed her skills as a producer, songwriter and performer with a deep dedication and respect for her craft. Starting in the late 1980's, she produced and arranged her own music at a time when it was still rare for a woman to be doing so. She continues to produce her own and other works to this day, including her latests single 'She Can defy Gravity' to be released in October 2021. Riley has released various other recordings including the album 'Down the Mother's Track', the EP 'The Secret Daughters Rhyme' and various singles including 'Strings 'and 'The Song about the Indian Restaurant'.
As a songwriter and recording artist, Riley finished top 3 in the Ballad Category of the Australian Songwriters Association Awards with the song 'Cary Come Home' (1991) and her song 'Holy Ground' has been archived by the National Film and Sound Institute.
Riley is a life long performer, known for her textural singing voice and engaging stage presence. Live on stage, she accompanies her songs with various instruments and musicians – guitars, percussion, drum and vocals with a particular fondness for harmonies and rhythm. Riley has performed many gigs and festivals including Port Fairy Folk Festival, Woodford Folk Festival (QL)The Melbourne Fringe Festival, Frankston Guitar Festival, P.A.V.E. and The National Folk Festival. Live radio performances on air include: the ABC Evening Show (national) and various shows on 3CR, RRR, PBS (Melbourne) and 3MDR.
Riley lives with her partner and two cats in the Dandenong Ranges near Melbourne Australia, in a little cottage among very tall gum trees.
The Longer Story….
Riley Jordan is an artist with a colourful background in the performing arts.   In her late teens and early twenties she produced two singles and featured on National TV shows: 'Hey Hey It's Saturday', 'Midday Show' and 'In Melbourne Today'.   She has worked with some of the cream of Australian talent, including members of bands such as Little River Band, John Farnham band and Kids in the Kitchen.   In her late 20′s and 30′s, she veered heavily into soul, gospel, tribal rhythms and A Cappella music…..and then the exotic roots mix for which she is currently known started to form.    Riley has performed her original music live at the Woodford Folk Festival, Port Fairy Folk Festival, The National (Canberra), The Frankston Guitar Festival in additions to a multitude of events, community festivals, house concerts, folk clubs and venues.
In addition to this, Riley was musical director of the community choir 'Wild Yam' from 1998 to 2005.   Wild Yam performed material from around the world – ranging from Maori, African, Bulgarian and pop music, including a choreographed rendition of 'Java Jive' replete with cups and saucers. They performed at various venues and events including The Boite, 3CR radio live to air and many community festivals and events.
Indulging in her love of harmony, Riley along with Kelly Auty and Annie Watkins formed 'Medusa' in the late 1990s.    Medusa was an 'A Cappella' trio, singing original music based on the different goddesses of mythology.  Performance highlights include appearances at the Port Fairy Festival, The Boite and a sell out show called 'The goddess and the gypsy' for the Melbourne Fringe Festival.
Riley's recordings include "Down the Mother's Track", reviewed in The Age Entertainment Guide and launched at 'Chapel Off Chapel'.  She has also released an EP 'The Secret Daughter's Rhyme and current releases on streaming services including 'The Song About the Indian Restaurant' and 'Strings'.
Songwriting Achievements
Finalist Environmental Category Australian Songwriting Awards 2001.

Finalist (Top 20) in the '3MMM Homegrown Songwriting Competition'

2nd in the 3AW 'Melbourne' Songwriting Competition

3rd and special commendation for 2 other songs in the 'Australian Songwriting' Awards 1991
'A great soulful voice' - Music form guide